A more perfect union,
by design
Promoting nationwide conversations about constitutional design.
The mission of the Center for Constitutional Design is to promote nationwide conversations about constitutional reform and the advancement of constitutional democracy; to suggest ways reforms could be implemented to preserve our constitutional system; to leverage knowledge of other nations' constitutions to better understand our own; and to convene, collaborate, and coordinate with citizens, thinkers, commentators, and institutions—nationally and internationally—to achieve these ends.
Our initiatives
Comparative Constitutional Law
There is much to learn from democracies around the world. The Center is building an international network of comparative constitutional scholars.
Fellows in Constitutional Design
The Center advances dialogue over approaches to constitutional reform and the preservation of democracy.
Our initiatives focus on three key areas
Research and innovation
The Center will develop, organize, and promote new ideas for reforming and strengthening our constitutional system, through inquiry that explores our constitution in a global and comparative perspective.
Education
The Center will educate the public. All work of the Center, created and disseminated under the Research and Innovation projects, will be publicly available and translated to better inform the public at all levels.
Impact
The Center, through curricular development and potential litigation support, will positively impact the national dialogue over constitutional reform.
News and Announcements
Voters Reject Proposed Chilean Constitution

In one of the most recent and significant constitutional plebiscites, the Chilean people have rejected changes to their national constitution that would have created the greatest expansion of rights seen in a modern constitution. Center Fellows Zachary Elkins and Tom Ginsburg provided comments for The New York Times.

Experts discuss abortion law internationally after the overturning of Roe v. Wade

The Center for Constitutional Design sponsored an informative discussion on the state of abortion law around the world as part of an ongoing partnership with the National Constitution Center. Experts discussed the rapidly changing landscape in the United States and how it compares to abortion law internationally.

How Arizona's constitutional right to privacy could impact abortion access

Executive Director Stefanie Lindquist spoke with Axios about the Arizona Constitution's explicit right to privacy, which experts say will play a role in anticipated legal challenges to Arizona's restrictive new abortion laws.
Upcoming Events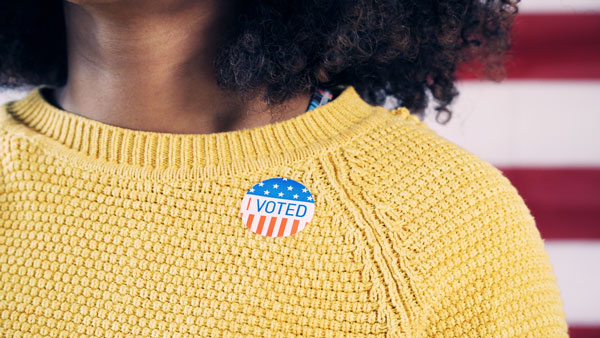 Conference on Elections and Federalism
In partnership with the University of Wisconsin's State Democracy Research Initiative, the Center for Constitutional Design will host an interdisciplinary conference on electoral federalism. Participants in the event will discuss
Can Courts Save Democracy?
In partnership with the Phoenix Committee on Foreign Relations, the Center for Constitutional Design will host a discussion on the ability of courts to halt democratic decay and support the
Partner with us
If you have an idea or a project that you'd like to collaborate on, let us know!